Art in Bloom 2018: Queen of Arts, Celebrating 30 Years of Art in Bloom in partnership with IBERIABANK
Event Navigation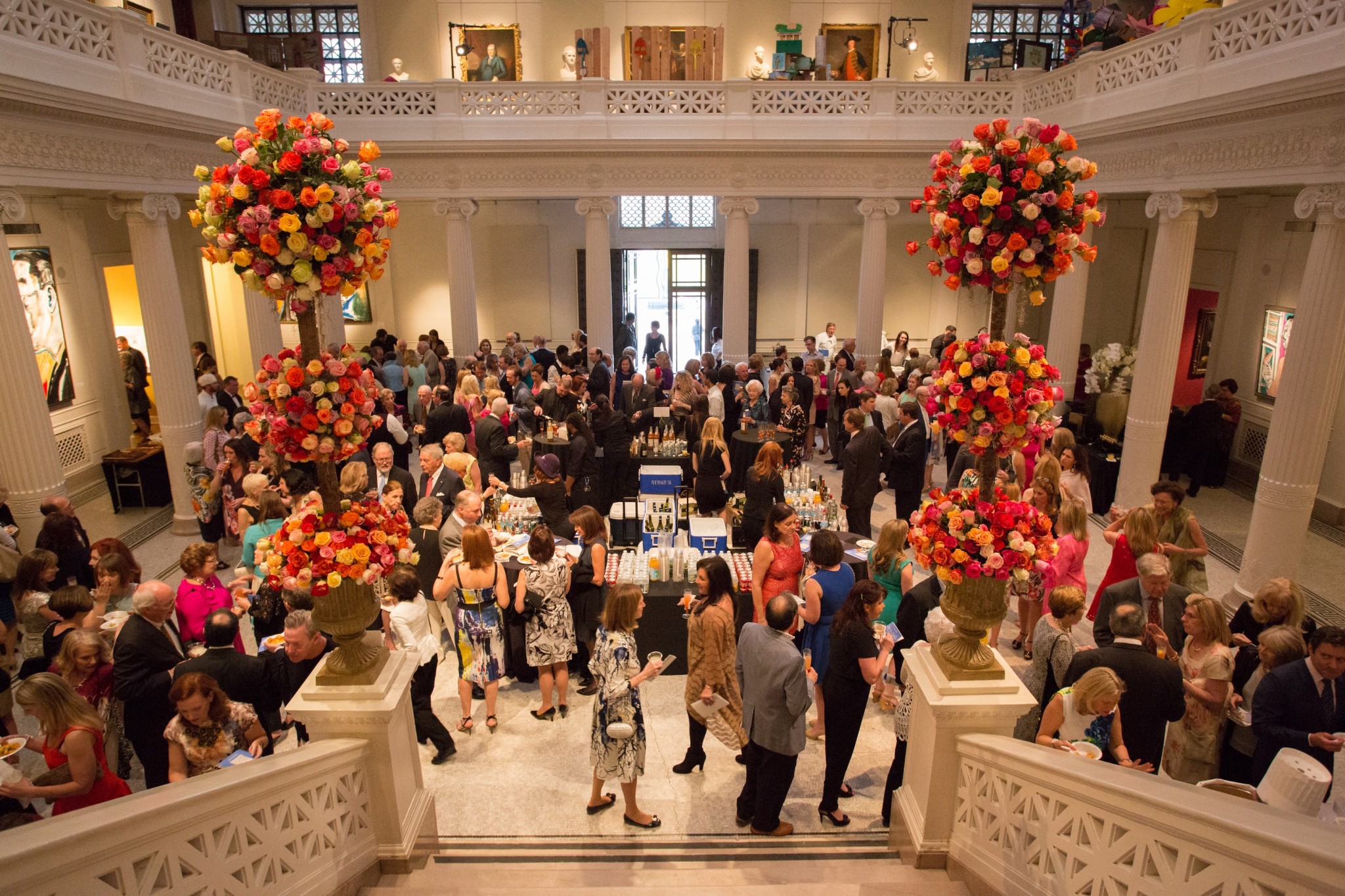 One of the most anticipated springtime events in New Orleans, Art in Bloom showcases spectacular floral designs created by over 100 exhibitors that remain on display at NOMA for four days, from March 15-18. This year's theme, Queen of Arts: Celebrating 30 Years of Art in Bloom, will bring together exhibitors from New Orleans and beyond to celebrate music and its role in New Orleans' vibrant culture. Proceeds from Art in Bloom benefit education projects and exhibitions at NOMA and community projects of The Garden Study Club of New Orleans.
Save the date for
Patron and Preview Party | Wednesday, March 14
Lectures and Luncheon | Thursday, March 15
Open to the Public | March 15-18
Event Chairs | Leslie Gottsegen and Courtney Le Clercq
Click here to view photos from Art in Bloom 2017: Rhythm & Blooms

Sponsorship Levels and Benefits
Bouquet | $10,000
16 Patron Tickets
6 Gold Section Lecture Seats
6 Luncheon Seats
12 NOMA General Admission Passes | March 15-18
Publicity Package
Nosegay | $5,000
10 Patron Tickets
4 Gold Section Lecture Seats
4 Luncheon Seats
Publicity Package
Orchid | $2,500
8 Patron Tickets
2 Gold Section Lecture Seats
2 Luncheon Seats
Publicity Package
Magnolia | $1,000
4 Patron Tickets
2 Silver Section Lecture Seats
2 Luncheon Seats
Program Listing
Gardenia | $600
2 Patron Tickets
2 Silver Section Lecture Seats
2 Luncheon Seats
Program Listing
Hibiscus | $400
2 Patron Tickets
1 Silver Section Lecture Seats
1 Luncheon Seat
Program Listing
Camelia | $300
1 Patron Ticket
1 Silver Section Lecture Seat
1 Luncheon Seat
Program Listing
Azalea | $175
1 Patron Ticket
Program Listing
Ticket Levels and Benefits
Preview Party 7-10 pm                  March 14, 2018
Preview Party | $150
Lectures and Luncheon               March 15, 2018
Limited seating for lectures and luncheon
Lectures & Luncheon | $200                     
9:30 am | Charles Masson, restaurateur and florist
10:45 am| Lela Rose, fashion designer
12:30 pm | Luncheon | Pavilion of the Two Sisters, City Park
Lectures only | $100
Luncheon only | $125
2018 Schedule of Events
MARCH 14 | PATRON & PREVIEW PARTY
Patron Party 6 pm | Preview Party 7 – 10 pm
The Patron and Preview Party features cuisine and libations from 30 top New Orleans restaurants, a silent auction featuring one-of-a-kind art, and live music. Guests enjoy an exclusive preview of the floral displays.
MARCH 15 | LECTURES & LUNCHEON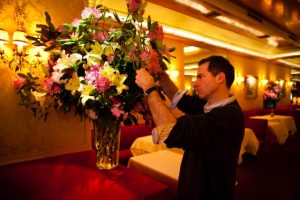 9:30 am | Charles Masson | NOMA
Charles Masson is an acclaimed restaurateur and author of The Flowers of La Grenouille (1994). He has a vast and diverse resume including: jewelry design; painting; china, glassware, and silverware design; guest speaking; and flower arrangement. Masson has shown and sold his original art in many shows beginning in 1993 and at well known boutiques such as Treillage in Upper East New York and Hollyhock in West Los Angeles. Masson is also an esteemed businessman who launched and later sold his own company "Charles Masson Designs Ltd" and most recently created the much anticipated "Marjorelle" restaurant at the Lowell Hotel.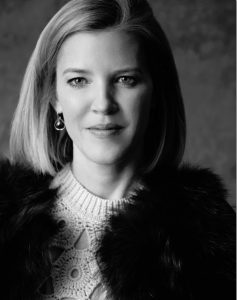 10:45 am | Lela Rose | NOMA
Lela Rose, American fashion designer debuted her signature LELA Rose Collection in 1998 and the Lela Rose bridal collection in 2006.  Formally trained as a painter and sculptor, Rose employs a brilliant use of color, rich fabrication, sculptural silhouettes and handcrafted details.  Lela has received recognition from fashion editors, stylists and high profile celebrities who are regularly seen wearing the brand.  Rose, now a published author, released her first book, Pret–A-Party with Rizzoli in 2015 which celebrates her love of style and entertaining.
12:30 pm | Luncheon and Fashion Show | Pavilion of the Two Sisters, City Park

MARCH 15 – 18 | DISPLAYS ON VIEW TO THE PUBLIC
In Partnership With

Nosegay
Elly and Merritt Lane
The Monroe Foundation
The Sue Sue Charitable Foundation
Orchid
Marion and Pepper Bright
Louisette Brown and George Dunbar
Sally and Walter Cockerham
Susan and Jimmy Gundlach
Pixie and Jimmy Reiss
Magnolia
Ella and Walter Flower
Liberty Bank and Trust Company
Sarah and George Young
Media Sponsor


Gardenia
Patricia and Vernon Brinson
Cathy and Rivie Cary
Mathilde and Richard Currence Jr.
Kathleen and Bob Edmundson
Catherine Hinnant
Heidi and Arthur Huguley
Mr. and Mrs. Alan Philipson
Karen Shales
Kathleen and John Stassi
Fran Villere
Hibiscus
Anonymous
Ellen and Mac Ball
Margaret and Ken Beer
Elinor S. Bright
Mary and Miles Clements
Judy and Tom David
Shaun and Foster Duncan
Mrs. H. Mortimer Favrot, Jr.
Mr. and Mrs. Jeremy Head
Sharon Jones and Leonard Davis
Cammie and Charles Mayer
Mr. and Mrs. L. Richards McMillan II
Brenda and Michael Moffitt
Betsy Nalty and Dick Simmons
Mr. and Mrs. R. Hunter Pierson, Jr.
Michelle and Lamar Villere
Camellia
Molly and Kristen Baumer
Elizabeth A. Boh
Ms. Ann R. Duffy
Louise Eckley
Barbara Fitz-Hugh
Judith Young Oudt
Pamela A. Rodgers
Karen Keil Senter
Patricia Strachan
A. Swayze
Joan Zaslow
Azalea
Edward C. Bonin
Beverly Church
Renè J. L. Fransen
Monica Ann Frois
Carro Gardner
Cynthia and Robert LeBreton
Barbara LeFleur and Tom Douglass
Eve Barrie Masinter
Catherine Burns Tremaine
Dr. and Mrs. Scott A. Tucker